Company Profile
Pressure Technology... Pioneers in HIPing
A History of Innovation
Pressure Technology, Inc. was founded in 1977 to design and manufacture Hot Isostatic Pressing (HIP) equipment. The founder of Pressure Technology, Inc. had designed and installed a variety of high pressure equipment throughout the United States, Europe, and Japan. Pressure Technology's original goal of manufacturing high pressure equipment was quickly modified to provide local, responsive toll HIP service. PTI installed its first unit in Huntington Valley, Pennsylvania. By providing toll HIP service to their customers, the major capital investment was eliminated for customers requiring Hot Isostatic Pressing. Also the customer could leave the operation and maintenance of the specialized equipment to PTI, a company with total commitment to HIP processing.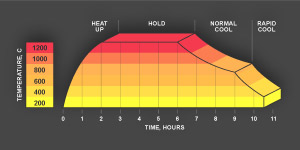 Since installing the first unit in 1977, PTI has continued to innovate and respond to customers' needs by designing and incorporating the latest equipment improvements. Several innovations such as sharing cycles among smaller / partial loads, application of the enhanced cool process, and computerized process control have enabled faster, more precise processing; more effective utilization of the equipment; and lower costs. Over its history, PTI has continually improved its HIP equipment's reliability, temperature control, data capture and quality control. Today, PTI equipment operates with unequaled reliability.
History of Pressure Technology accomplishments:
1977 – PTI is founded by Arnold Bowles in Huntingdon Valley, Pennsylvania and its first production HIP Unit #2 is installed.
1986 – PTI relocates to a larger facility in Warminster, PA and Unit #3 is installed.
1994 – PTI installs its first High Pressure HIP vessel, 20" diameter Unit #4.
1999 – PTI installs it first 30" diameter high pressure Unit #5.
2000 – PTI's quality system is certified to ISO 9000 and AS9100.
2002 – In order to better serve customers in the Midwest, PTI opens a facility in Concord, Ohio.
2003 – PTI installs a 92" tall, 30" diameter high pressure Unit #6 in the Ohio facility.
2004 – PTI's quality system is certified to ISO 9001.
2005 – Unit #7 is installed in the Ohio facility.
2007 – Unit #8 is installed in the Ohio facility.
2009 – Unit #9 is installed in the Ohio facility.
2011 – PTI installs a 105" tall, 30" diameter HP Unit #10 in the OH facility and adds a new 4000 sq.ft. extension to the building.
2015 – PTI expands building with a 7200 sq. ft. extension with utilities available for up to 3 additional HIP units
2016 – PTI installs Unit #12, a 108" tall, 30" diameter high pressure vessel in the PA facility.
2021 – In order to serve customers in the Southeast PTI builds a new facility in Alachua Florida
2022 – PTI installs the first two new 30" diameter HIP units in the new Alachua Florida facility
PTI Today
Pressure Technology, Inc. is a leader in providing high quality, responsive toll HIP service to the aerospace, medical, ceramics, electronics, precision casting, powder metallurgy, additive manufacturing and a variety of other industries. We offer a broad range of equipment capabilities utilizing state-of-the-art gas analysis, temperature control, rapid cool and sophisticated process control and data recording. Pressure Technology has three HIP locations, in Warminster, Pennsylvania, Concord, Ohio and Alachua, Florida. As Pressure Technology expands, the company continues to stress superior service and close working relationships with new and long term customers.